Sue Simmons
Sue Simmons is the Group Director of Institutional Advancement and Development at the Center for Creative Leadership. Sue is responsible for all philanthropic support including managing all grant funding efforts, working with multiple groups to match projects to funders, and cultivates relationships with government, public and private foundations. She arrived at the Center in 2005 with 10 years of experience in fundraising in development. Prior to joining the Center, Sue was a principle at G&S Consulting. Sue's work is concentrated on working with educational and nonprofit institutions in the areas of board development and fundraising. Simmons holds a Bachelor's degree in Communications from the University of Cincinnati. She has served on a number of boards of education institutions and nonprofit agencies. Sue is a dynamic individual with a passion for leadership and education.
---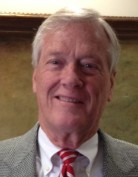 Gerald L. (Gerry) Francis
Dr. Gerald (Gerry) Francis recently retired as Executive Vice President at Elon University and a member of the President's staff. Prior to assuming the executive vice president position in June 2009, Francis served for 15 years as Elon's provost and vice president for academic affairs. Francis received his undergraduate and graduate degrees from Appalachian State University, where he was a member of the basketball team. He earned his Ph.D. degree in mathematics at Virginia Polytechnic Institute (Virginia Tech).
He came to Elon College in 1974 as an assistant professor in the department of mathematics. During his tenure, he received the Daniels-Danieley Award as Elon's most outstanding teacher; and the North Carolina Council of Teachers of Mathematics outstanding leadership award. In 1983, he joined the administrative ranks as dean of academic affairs, and was later named vice president of academic affairs before being named provost in 1994. He was named executive vice president in 2009. In 2002 he received the Southern Association of Colleges and Schools outstanding service award.
---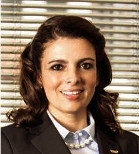 Olga Topping
Olga Topping is Vice President and Sales Manager with the International Division of BB&T. During her twenty-four years with the bank, she has enabled companies to capitalize on the opportunities and address the challenges of international trade. Working with an extensive network of global correspondent banks, her group provides a full range of services and strategic support to expedite trade transactions, finance exports, help reduce trade risks, and mitigate foreign exchange exposure. Olga also manages the international sales effort of BB&T for North Carolina, South Carolina, Virginia, West Virginia, Maryland, DC and Kentucky.
Born in Colombia, South America, Olga visited the US for the first time at age 15, later moving to North Carolina to enter college. Topping majored in Management/Marketing and graduated from the University of North Carolina, Greensboro in 1988. Her work at UNCG inspired Dr. Nick Williamson to create an "Export Odyssey" class, working with students to create global market strategies for NC companies. Upon graduation, she began her career with BB&T and now is a much sought-after speaker on topics around international trade.
---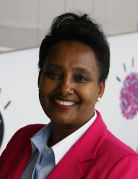 Tsegga Medhin
Tsegga Medhin is responsible for the implementation, management and promotion of IBM's Global University Internship program in Africa. With IBM for more than 17 years, Tsegga has served in various roles including management, marketing and operations, recruitment, diversity and inclusion. A 2014 graduate of Leadership North Carolina, Tsegga is a recipient of the 2012 U.S. presidential volunteer award of "Dare to Make a Difference" from CAARE and the African Business Leaders in Diaspora. Tsegga has created a successful global partnership between industry and the African Diaspora community of educators from Ethiopia, Nigeria and Tanzania, focusing on Global STEM Education, women and girls empowerment.
---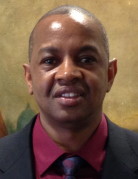 Felix Muriithi
Felix Muriithi is Controller at VIF International Education in Chapel Hill, NC, where he has worked since 2004. A native of Kenya, Felix is an enormously dedicated, objective problem solver who always seeks improvement and progress. He takes the company's success personally, building a reputation for identifying key metrics essential in driving profitability. Prior to immigrating to the US, Felix served as Controller at Tamarind Management Limited in Kenya from 1993 through 2003 and Audit Senior at Khalid and Company, CPA prior to that. Felix holds degrees in Business and Accounting from Strathmore University and Kenya Polytechnic.
---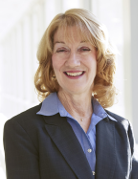 Kathie Amato
Kathie Amato manages Duke Innovation and Entrepreneurship Initiative education programs for the entire university, ensuring effective deployment of a world-class curriculum for teaching innovation and entrepreneurship at Duke University. Kathie has an extensive background in higher education, marketing and publishing. The link which ties all of her experience together is a strong emphasis on entrepreneurship. Immediately prior to joining the Duke Innovation and Entrepreneurship Initiative, Kathie served as an associate dean at Duke's Fuqua School of Business, where she managed the creation and launch of a one-year master's degree program. Before coming to Duke in 2006, she founded and managed a publishing company, AD Productions, Inc., and she was the founding director of Darden Business Publishing at the University of Virginia's Darden School of Business.
Kathie began her career in brand management with General Mills, where she managed the development of a number of new products, as well as General Mills' entry into several new product categories. She also worked at AT&T in a range of marketing and sales management roles and served as vice president of marketing for a company specializing in office connectivity products. Kathie has an MBA from the University of Virginia's Darden School and a bachelor's degree from Wake Forest University.
---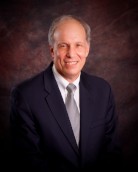 Tom White
Tom White is the Director of the Economic Development Partnership (EDP) with the Office of Research, Innovation and Economic Development at NC State University. The Partnership is strategically designed to promote and enhance Entrepreneurship and Cluster-Based Regional Economic Development, and interacts closely with the Wake County Economic Development Program, the Research Triangle Regional Partnership and the NC Department of Commerce. The Partnership interacts with corporate recruiters and site selection consultants to help produce capital investment, tax base expansion and job creation throughout North Carolina's seven Economic Development Regions by effectively linking University resources with key economic development officials at the local, regional and state levels.
White previously served as Director of the North Carolina Department of Commerce Division of Employment and Training from 2005-2007. The Division had responsibility for North Carolina's administration of the federal Workforce Investment Act and a statewide system of workforce programs assisting citizens and businesses. White helped enhance partnerships to promote and strengthen economic development and workforce development across North Carolina while managing an annual budget of over $75 million serving over 30,000 youth, adults and dislocated workers across the state's 100 counties.
White has been active as a volunteer in the Durham and Research Triangle community, having served as president of the Durham Day Care Council, the Durham Literacy Council, chairman of the Durham United Way Campaign and chairman of its board of directors, and a member of the executive committees and boards of both the Durham Workforce Development Board and the Research Triangle Regional Partnership. He serves on the board of directors for LC Industries as their Secretary-Treasurer, and also is a board member for the Research Triangle Foreign Trade Zone and the Durham Nativity School, a middle school for economically disadvantaged students. He currently serves on the Board of Advisors for the Emily Krzyzewski Center, and was a charter board member and founding vice chairman of the Center to chairman Duke University Men's Basketball Coach Mike Krzyzewski.
---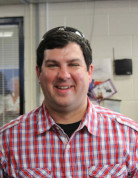 Brad Langston
Brad Langston is a North Carolina native, born in Kinston and raised in Beulaville.  He graduated from East Duplin High School in 1999 and graduated from James Sprunt Community College with an Associate in Arts degree in 2001.  Brad earned a Bachelor of Arts degree in History and Political Science in 2004 from UNC Wilmington. He currently lives in Winston-Salem, and is married to Abby Horton Langston. They have two sons - Cash is 7 and Hank is 4.
Brad previously worked in the district offices of Congresswoman Virginia Foxx and Congressman Howard Coble. He currently works in the Greensboro district office of Congressman Mark Walker, where he assists constituents with issues related to the Department of State, immigration, the military, and the Social Security Administration.
Brad is a EA Morris Fellow and served on the planning committee for the 2014 & 2015 Global Opportunities Summit. He also serves on the North Carolina Marine Industrial Park Authority Board.