Boundless Impact, a North Carolina non-profit advocating global leadership and engagement across education, commerce, civic and faith sectors , elected Kathie Amato and Charles Edwards to its board of directors.
They will serve three year terms on the nine-member board, joining colleagues Gerry Francis, chair; Olga Topping, vice chair, and Felix Muriithi, secretary-treasurer, and directors Roger Beahm, Pete Eberhart, Tsegga Medhin and Sue Simmons.
Kathie Amato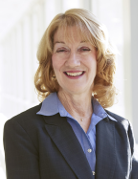 She manages Duke Innovation and Entrepreneurship Initiative education programs for Duke University, ensuring effective deployment of a world-class curriculum for teaching innovation and entrepreneurship at Duke University.
Kathie's integrated background in higher education, marketing and publishing constitutes a foundation emphasizing entrepreneurship.
Prior to joining the Duke Innovation and Entrepreneurship Initiative, Kathie served as an associate dean at Duke's Fuqua School of Business, where she managed the creation and launch of a one-year master's degree program.
Before coming to Duke in 2006, she founded and managed a publishing company, AD Productions, Inc., and served as founding director of Darden Business Publishing at the University of Virginia's Darden School of Business.
Kathie began her career in brand management with General Mills, where she managed the development of a number of new products, as well as General Mills' entry into several new product categories.
She also worked at AT&T in a range of marketing and sales management roles and served as vice president of marketing for a company specializing in office connectivity products. Kathie holds an MBA from the University of Virginia's Darden School and a bachelor's degree from Wake Forest University.
Charles Edwards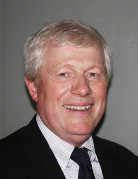 He is the Executive Director of the North Carolina Center for Global Logistics, an independent organization dedicated to the development of an integrated logistics education program that encompasses high school, community college and universities throughout North Carolina. The Center provides instruction, outreach and logistics-focused consulting services to small and mid-sized businesses.
Charles has held senior management positions with the North Carolina-based airline that started United Parcel Service Airlines, managed a commercial airport and has been a senior advisor to public and private aviation and logistics projects in the United States, Europe, Africa, Southeast Asia and the United Arab Emirates
He serves as Chairman of the Council of Associates of the Education and Research Committee of The International Air Cargo Association.
As a dual citizen of Canada and the US, Charles holds a B.A. from the University of Toronto, a M.Sc. from the University of Reading (U.K.), and an MBA from the Darden Graduate Business School of the University of Virginia.
He served on the faculty of the Darden School and has been a guest lecturer at North Carolina State University and the University of New Mexico. Charles is an Industry Fellow of the Center Logistics and Digital Strategy at the Kenan Institute for Private Enterprise at UNC-Chapel Hill.
He is a frequent speaker and writer about aviation and logistics topics and in 2010 co-authored Transport Logistics: The Wheel of Commerce. He is Chairman of Dubai-based Freight Reach Services, LLC which provides freight forwarding services in the UAE and East African countries.
About Boundless Impact
Organized in 2012 and headquartered in Greensboro, North Carolina, Boundless Impact fosters a vibrant and thriving North Carolina that is inclusive, diverse and globally engaged. The nonprofit works to ensure North Carolina citizens succeed in our rapidly globalizing economy.
The organization's cross-boundary initiatives include the Global Schools Network, a K-12 international education collaboration; the Global Opportunities Summit, convening leaders across sectors to create a compelling global identity for North Carolina; and FlameBuilders, a global faith-based leadership program currently being piloted in the United Methodist Church.